Happy World Book Day everybody! Let us celebrate our love of reading and the paper monstrosities that we have dedicated our lives to studying!
Today, in honor of this joyful day, I am throwing a Literary Dinner Party. I saw this tag — which was created by NEHOMAS2 at YouTube — in a splendid post at Modern Witch's Bookshelf. I invited some of the most memorable characters I have read about, and I can't wait to imagine their interactions at this impromptu dinner party. Will it be awkward? Will someone smash a plate or two (or a dozen)? Or will everyone go home to their respective worlds with a new best friend to keep in touch with? Let's find out!
One character who can cook or likes to cook
Francine from What I Carry by Jennifer Longo. This lady's cooking is incredible. She sets out a full English tea for Muir when she first arrives, and goes on a full baking spree for the holidays. As someone who hasn't even dared to try baking in her life, Francine has my respect.
One character who has money to fund the party
June from the Legend trilogy by Marie Lu. Having received a full score on her Trial, June is the Republic's pampered prodigy. Sure, she falls on some… hard times later in the trilogy, but I think she could fund this dinner party and have enough left over to buy a decent sized house for all the invitees.
One character who might cause a scene
Charley from The Unlikely Escape of Uriah Heep by H. G. Parry. His ability to bring characters out of books would definitely cause a stir, and if he brings along a book to the party and accidentally summons, say, Commander Jameson from Legend, he might have an entire riot on his hands.
One character who is funny or amusing
Thorne from the Lunar Chronicles by Marissa Meyer. This was an obvious one. Thorne is hilarious, even under pressure. Watching how he acts at a party with no one he knows to talk to makes the whole event worth it.
One character who is super social or popular
Adam from A List of Cages by Robin Roe. Adam is surrounded by a group of friends who love him, and is every teacher's favorite student. Besides, he's also really nice and is a soft-hearted cinnamon roll.
One villain
Javert from Les Misérables by Victor Hugo. I struggled with this one. I couldn't bear to invite any villains that I personally am terrified of, but I didn't want everyone invited to be complete angels. Javert is the perfect balance. His way of thinking and his character arc fascinate me.
One couple (doesn't have to be romantic)
Scarlet and Wolf from the Lunar Chronicles by Marissa Meyer. WOLFLET. 🥰🥰 They're my personal favorite out of all the couples from the Lunar Chronicles, and the way Scarlet reacts after what happens to Wolf in Winter made me think: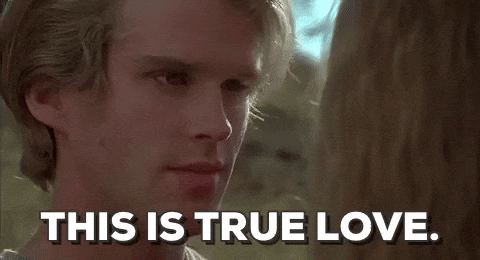 One hero or heroine
Harper from A Curse So Dark and Lonely by Brigid Kemmerer. Harper is fierce, Harper is determined, Harper… may or may not be in love with the beast.
One underappreciated character
Isabelle from Stepsister by Jennifer Donnelly. Stepsister was a quiet book in the reading community, but Isabelle deserves a spot at this party. Her character development made me cry and I was rooting for her from beginning to end.
One character of your own choosing
Holland from the Shades of Magic trilogy by V. E. Schwab. Hollanndddddddd. I am in so much love with Holland. I loved him from the beginning, even when he was going around trying to kill the main characters. (Yes, I know that's not normal.) In my opinion, he deserves everything good in this world, so an invitation is the least I can do for him. He can finally try some cake. 😭😭😭
Keep reading,
Abby
What do you think? Who would you invite? How do you think my dinner party will go?