Hello, everybody! I'm back with a new theme and a new book to review. I finished reading The Tempest pretty quickly, thanks to SparkNotes's wonderful plain English translation. And, oh boy, was it a storm (PUN INTENDED) of drama.
While I was reading, I kept thinking that if this were a book published in the 21st century, it would get slammed really hard for its slightly (?) outdated plot elements. So today, I'm trying something new by marketing The Tempest by William Shakespeare as a YA book.
Title & Author: No Fear Shakespeare: The Tempest by William Shakespeare & SparkNotes
Written: 1611
Format: Paperback
What would its YA book title be? The Storm of Dreams, by W. S. Peare.
What genre would The Storm of Dreams be? Fantasy.
What would its YA blurb be?
Hell is empty and all the devils are here.
Robbed of his rightful place as Duke of Milan, Prospero was sent to die on a rickety old boat bound for nowhere, desperately clutching his infant daughter. But against all odds, he survived his landing on a deserted island in the middle of the sea. He has spent the endless days preparing and growing his magical abilities for the day when he will be able to wreak his revenge.
Miranda has always obeyed her father. Even when he refuses to tell her the story of her past, and whispers with spirits and goblins while she sleeps. But when a royal ship from Naples shipwrecks on the island where she lives, her curiosity is peaked. And despite her father's warnings, she cannot deny the attraction she feels when she stumbles upon a handsome, princely survivor…
Little do Prospero and Miranda know that evil forces are stirring on the island, with their own plans for vengeance, and the shipwreck may hold more secrets of their past than they know.
OMG, I'm actually sort of proud of this blurb. It comes off as this eerie family mystery set on a deserted island.
Customer reviews of The Storm of Dreams:
ABBY_THE_PESSIMISTIC_READER rated this book: ⭑⭑
What a letdown.
The Storm of Dreams has all the tropes that I detest, including but not limited to instalove. Miranda falls in love with her "handsome, princely survivor" at first sight. They propose marriage to each other the second time they exchange words. Outdated. Whoever wrote this must be from, like, the 17th century.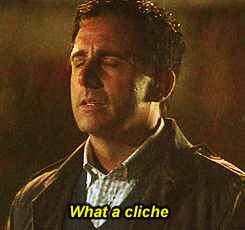 Also, there is no explanation of the magic system whatsoever. Unnecessary angst and rambling monologues abound. All of the characters were shallow and underdeveloped. The author is evidently an amateur. Even I could write better than this.
A BRIGHTER SHADE OF ABBY rated this book: ⭑⭑⭑⭑⭑
A modern classic.
A Storm of Dreams is an atmospheric tale of a duke's revenge, a daughter's first love, and the power of compassion. The characters — even the minor ones — were so fully developed, each with his or her own motives and personality. Prospero's tragic backstory captured me from the first page, and Miranda and Ferdinand's romance made me weak at the knees.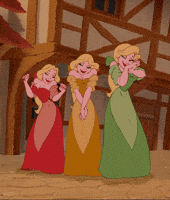 My favorite part, though, was the message that this book ended on: compassion is much more powerful than revenge. When Prospero decides to free his enemies with the advice of everyone's favorite spirit, Ariel, I teared up.
All in all, a book everyone should read.
Would I read this book? Hmm… I would add it to my TBR list, but I wouldn't make a particular effort to get my hands on it.
That's it for today! I had a lot of fun writing this post. Tell me in the comments if you would read the YA version of The Tempest!
Keep reading, & stay safe,
Abby