Hello everyone, and welcome back! I'm back with my newest obsession! So over the weekend, I watched this video from Amy's Youtube channel (which all of you musical theatre fans should definitely check out by the way), and it convinced me to go listen to Starry. I listened to the original concept recording over the weekend, and I am just… so in love. Why aren't more people talking about this?
Starry is a pop-rock musical about the relationship between Vincent and Theo van Gogh, who exchanged thousands of letters during their lifetime, with a book by Kelly Lynne D'Angelo and music by Matt Dahan. And it is absolutely gorgeous. This is probably the most obsessed I've been over a musical since Hamilton, and that is saying something, considering the sheer number of musicals I've fallen in love with so far. It's an abomination that Starry's not as popular as it should be — it doesn't even have a Wikipedia entry!!? What is this?!!?? Someone bring this to Broadway, pleaseeeee???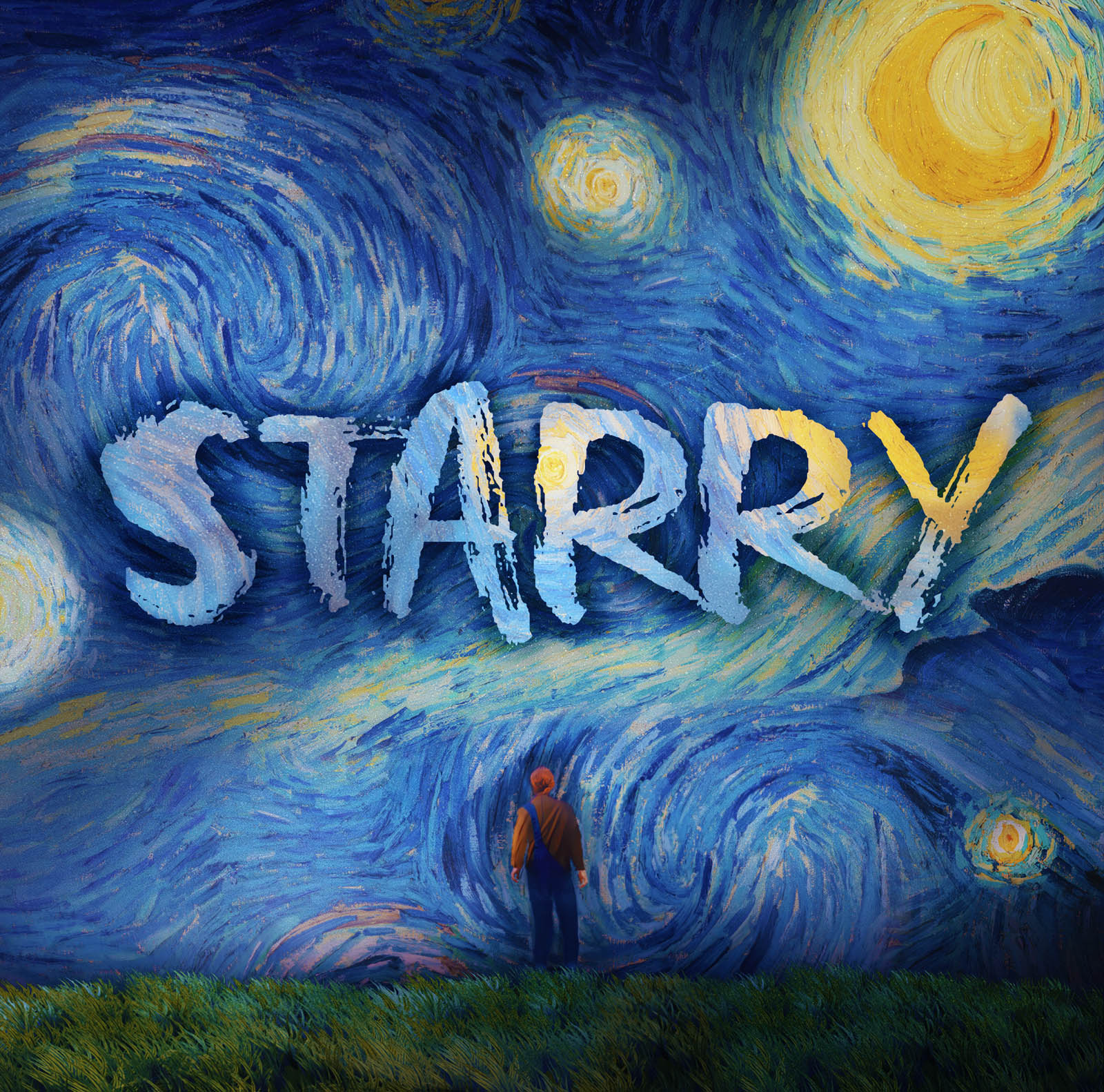 Anyway, the characters are gorgeous, the singing is beautiful, and the soundtrack is so, so lovely, but the one thing I love most in Starry is the relationship between Vincent and Theo. During their lifetimes, Theo van Gogh was decidedly the more successful brother — he was an esteemed art dealer and businessman, while Vincent was seen for nothing but his failures. The evolution of their relationship, from when Vincent first shows up unexpectedly in Theo's Parisian apartment, to Vincent's suicide in July 1890, is BEAUTIFUL. I just want to put this album on repeat for days and days and I'm pretty sure I would still tear up during "Wheat Fields." And "On the Threshold of Eternity." 😭
But ANYWAY, we're here to talk about books, aren't we? So today, I've decided to bring you a list of 12 books with amazing sibling relationships, á la Starry. I am absolutely obsessed with books about complex sibling relationships. For some reason, I'm especially in love with books about complex brother-brother or brother-sister relationships, so this list is going to be biased in that direction. But please feel free to drop any sisterly bond recommendations in the comments below!
So sorry for putting you through that ultra-long, fangirling-mess intro 😅 Better late than never, right? Let's get into it!
Legend by Marie Lu
I probably recommend this book too much…. but Day's devotion to his family is just so beautiful — it makes the struggle to protect them that much more real. The very existence of Rebel is a testimony to that. And we also have June's bond with her brother Metias. Although we spend very little time with him as a character, his death in Legend serves as the catalyst for the rest of the trilogy, and June's love for him is evident in every decision she makes. With both of the main characters nurturing such heartfelt bonds with their siblings, this series is practically a paradise for all my fellow character-development lovers.
Check it out on Goodreads!
The Flatshare by Beth O'Leary
The Flatshare is technically a romantic comedy, but the author doesn't shy away from addressing darker issues through her main characters' lives. Tiffy is dealing with a break-up from her emotionally abusive ex-boyfriend, while Leon is trying to get his brother Richie, who has been wrongfully convicted, out of prison. Leon's loyalty to Richie and the supportive relationship the brothers have made me melt on the inside. I still haven't recovered.
Check it out on Goodreads!
The Lost & Found by Katrina Leno
The Lost & Found is a quiet YA contemporary about two teens, Frannie and Louis, who met through an online support group when they were younger. Years later, they both set out on a road trip on a quest to find all the things they've lost: family, connections, and random objects that have a tendency to disappear before their very eyes. I read this a few years back and rated it 3 stars, but it was most definitely a case of "it's not you, it's me." Louis's relationship with his sister Willa, who has no legs from an childhood accident that Louis blames himself for, was just one of the sweetest things to ever come out of a contemporary novel. So, so beautiful.
Check it out on Goodreads!
The Unlikely Escape of Uriah Heep by H. G. Parry
It's been a while since I've flailed about this book on the blog. Time to rectify that!! Rob and Charley have a complicated brotherly relationship that's built on simultaneous adoration and resentment, and it. is. AMAZING!! Rob resents Charley for his genius and how he always leaves Rob in the dust, while also admiring him for those same traits. This complex back-and-forth really finds its climax when the brothers discover a street home to various fictional characters and are tossed into a quest to save the Street from an invading magician. I could read about this pair for hundreds and hundreds of pages, and it would never grow old. Absolutely brilliant.
Check it out on Goodreads!
Jo & Laurie by Margaret Stohl & Melissa de la Cruz
Jo & Laurie is a retelling of Little Women by Louisa May Alcott in an alternate ending where Jo accepts the eponymous Laurie's proposal. Jo's relationship with her sisters Meg and Amy as well as her love for the late Beth gives her character depth. It's lovely to see how each of the sisters thinks of each other before anything else. As a lifelong only child, I'm practically green with envy.
Check it out on Goodreads! You can find my review here.
A Thousand Perfect Notes by C. G. Drews
The inimitable Paper Fury's debut novel! A Thousand Perfect Notes tells the story of Beck, a Soft™️ marshmallow being forced to play the piano by his abusive mother, the Maestro. First, can we take a moment to collectively agree on the utter monstrosity of the Maestro? Abusive parents in YA hurting their children give me anger issues — not because I think we shouldn't be reading about domestic abuse, but because it makes me so angry on behalf of the characters and everyone who has to go through this in real life 😡
But anyway, we were talking about siblings. Beck's younger sister Joey is adorable made incarnate. It just broke my heart to see how the Maestro's messed-up actions affect her and how Beck is willing to do anything to save Joey from his mother's clutches. Their relationship is the definition of a flower growing from a crack in the concrete. I've heard wonderful things about the family dynamic in The Boy Who Steals Houses, so I really need to step up my game and pick that book up already.
Check it out on Goodreads!
The War That Saved My Life by Kimberly Brubaker Bradley
It's been years since I read this MG historical fiction, but I still remember how affected I was by its storyline. The War That Saved My Life tells the story of Ada, a ten-year-old girl with a club foot, and her younger brother Jamie, who live with their abusive mother in a one-room flat in London. When Jamie is shipped out of London to escape World War II raging the city, Ada sneaks out to join him, and they end up in the home of Susan Smith, a woman with past hurts of her own. Their developing family bond is moving to read about, and I especially remember Ada and Jamie's loving relationship that perseveres despite their environment.
Check it out on Goodreads!
Bridge of Clay by Markus Zusak
Markus Zusak could write the fine print at the bottom of an insurance company commercial and he would still manage to make me cry. Bridge of Clay features the five Dunbar brothers — Matthew, Henry, Rory, Clay, and Tommy — as they try to make sense of their lives after the death of their mother and the departure of their father. These boys' bond was messy and involved quite a few fistfights, but in the end, they were all there for each other no matter what. I don't know how many times I've reread the last few pages of this book, but I can 99% guarantee you I cried each and every single time. Like I said, fine print.
Check it out on Goodreads!
Of Curses and Kisses by Sandhya Menon
On a lighter note! Of Curses and Kisses is a YA contemporary set at an elite boarding school for the richest of the rich. Princess Jaya Rao arrives at St. Rosetta's with the intent to exact her revenge on the heir to the loathsome Emerson clan on behalf of her younger sister. I cannot for anything remember what Jaya's sister's name was — I sort of hate past me for not including her name in my review ughhh — but I do remember what a sweet, wholesome relationship the sisters had. Jaya came off as overprotective and very uptight at times, but she was always her sister's greatest supporter, despite the fact she went about expressing in the wrong way for much of the novel.
Check it out on Goodreads! You can find my review here.
My Dear Hamilton by Stephanie Dray & Laura Kamoie
Four words: Angelica. Eliza. AND Peggy. The rest is self-explanatory, I assume.
Well, for those of you who need further elaboration, My Dear Hamilton is a biographical historical fiction novel chronicling the eventful life of Elizabeth Schuyler Hamilton. As all fans of the musical will know, Eliza had two sisters she was extremely close to: Angelica and Peggy. These three had such a supportive bond, and that made it that much sadder to read about Angelica and Peggy's early deaths. And I am choosing to believe that Alexander Hamilton was, in fact, a halfway decent person and did not have an(other) affair with Angelica.
Check it out on Goodreads! You can find my review here.
Tweet Cute by Emma Lord
Another YA contemporary — the genre seems to be a preeminent one in terms of sibling relationships! Tweet Cute mostly focuses on the insanely slow-burn, ultra-sweet romance between Pepper and Jack (ship name: Pepperjack!!!!), but also features a sibling relationship between Jack and his twin brother Ethan. One of my close friends (who has a younger sister) related so much to how the brothers' relationship was portrayed, especially about how they fought and sort of let the argument burn itself out until it was stirred up again. So you have it on her word as well as mine!
Check it out on Goodreads!
Romanov by Nadine Brandes
And last but not least, we're closing off with a YA historical fiction. Romanov is the fantastical reimagining of the life of Anastasia Romanova in all its tragic glory. Anastasia, or rather Nastya, as she likes to go by in Brandes's telling of the tale, had four siblings — Alexei, Tatiana, Olga, and Maria. Nastya's interactions with them during their exile to Siberia were touching, as all five of them, as well as their parents, struggle to remain optimistic in the face of constant aggression and threats of death. Her relationship with Alexei was especially lovely, like how she cares for Alexei, a hemophiliac from birth, and how Alexei tries so hard not to be a burden. He could never be.
Check it out on Goodreads!
That's it for today, bookworms! I had so many other books to include here, but had to limit myself to 12. But if you're in search of more amazing sibling relationships in books, be sure to check out Sofii's top 5 list, as well as Cait's list of 63 (!!) YA books about siblings!
How about you? Are you a fan of sibling relationships in books? Have you read any of the books I mentioned? Any recommendations? And perhaps most importantly: have I convinced you to listen to Starry yet? Chat with me in the comments below!