Hello dear readers, and welcome back!! How have you all been?? Winter is definitely in the air here on the East Coast — we had our first snowfall last week, with more to come in the coming days! After 2020's snow-less December, the weather has been cooperative enough this year to tune up all of the holiday vibes. It's the perfect time to cozy up with a book, reading by the light of the Christmas tree. 🎄
Unfortunately, I've recently been feeling rather slumpy when it comes to reading (I blame Sabaa Tahir and the massive book hangover Sky Beyond the Storm gave me), so instead, I've decided that this is the perfect time to complete some seasonal book tags that my amazing fellow bloggers have tagged me for! Thank you so much to Alexis @ The Reading Addict for the Festive Christmas Book Tag, and to A Couple of B's for the End of the Year Book Tag! ❤️
So without further ado, here are my answers to these lovely questions!
The Festive Christmas Book Tag 🎁
A fictional family you would like to spend Christmas dinner with?
Am I allowed to say the Dregs from Six of Crows? I don't think Christmas dinner would be particularly pleasant with these messed-up children sitting at the table, but hey, in theory, there's nothing I'd love more. I would finally fulfill my dream of sitting Kaz and Inej and Nina and Matthias and Jesper and Wylan on the sofa and feeding them all some chocolate.
A bookish item you would like to receive as a gift?
The library from Beauty and the Beast? That'd be amazing.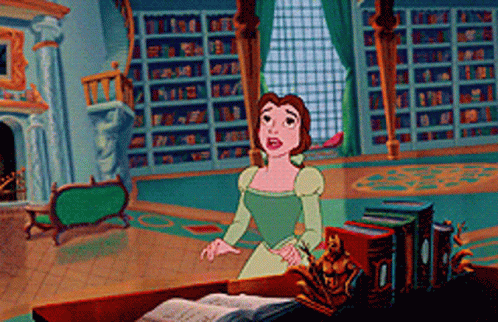 I mean, look at that place. The shelves!! The staircases!! The bannisters!! The BOOKS!!
But speaking realistically, this bookish necklace from SigmoCreations is so prettyyy!!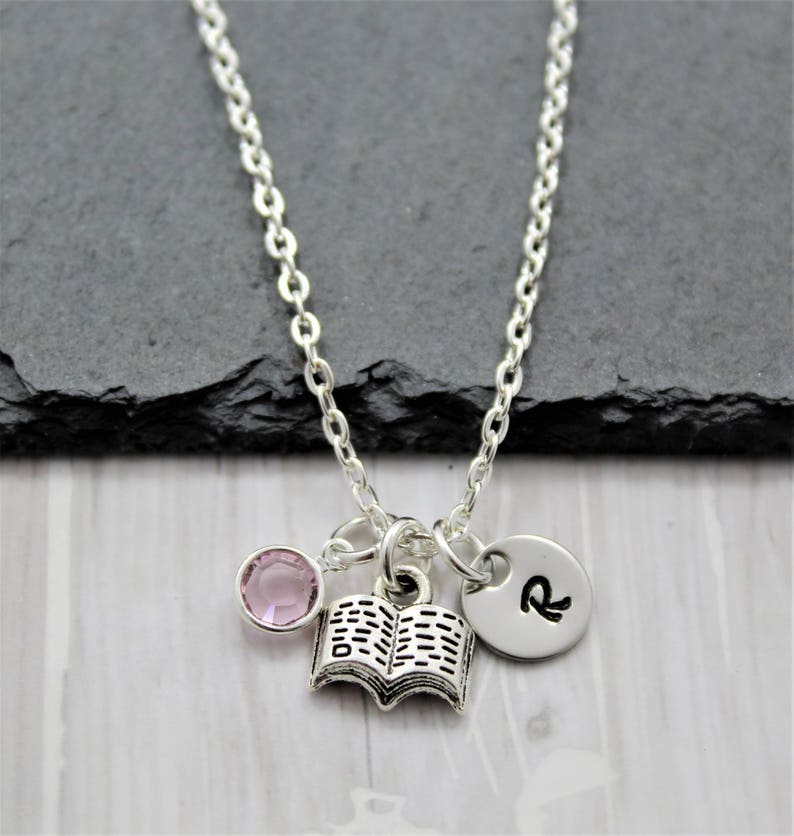 A fictional character you think would make a perfect Christmas elf?
Um, I'm not quite sure what this means? 😂 I'm interpreting this as a character who's really sweet and would be willing to stand outside in the cold for you — in which case, my answer would be Drew from Rent a Boyfriend. He's just so sweet and precious and deserves the world, in my humble opinion.
(But seriously, what is this question supposed to mean? Please enlighten me in the comments 😅)
Match a book to its perfect Christmas song.
The Guernsey Literary and Potato Peel Pie Society reminds me a lot of "I'll Be Home for Christmas" for some reason? I love this Christmas song, if only for how sad and poignant it is… while TGLaPPPS is a book that brings a smile to my face, although it does have its more serious moments as well. Maybe it's because of the wartime setting? I don't know, my mind works in strange ways 😅
Bah Humbug. A book or fictional character you've been disappointed in and should be put on the naughty list?
Well, I wouldn't go so far as to put it on the naughty list, but What I Carry by Jennifer Longo was a bit of a disappointment this year. I found the storyline to be kind of unrealistic, not to mention that the characters annoyed me a lot. But it still has a variety of discussions about the flaws of the foster care system, so I'd still recommend this one to any contemporary lovers out there! Plus, that cover is irresistible 😍
A book or a fictional character you think deserves more love and appreciation and deserve to be put on the nice list?
Defy the Stars by Claudia Gray definitely deserves to be hyped up more!! This sci-fi book follows Noemi and Abel, who are on opposite sides of a galaxy-wide conflict, as they are forced by chance to work together to end the fighting for good. Also, Abel is a robot!! Who begins to feel emotions!! Aka the best sci-fi trope ever!!
The rest of the trilogy isn't as good (in my opinion), but you should totally still pick it up if only for the amazingness of the first book!
Red, Gold and Green. A book cover that has a wonderfully christmasy feel to it.
I'll go with Hungry Hearts, an ultra-cute anthology that's all about FOOD! This isn't the type of cover that comes to mind for this prompt, but it reminds me of a hot winter meal with family, which is the vibe the holidays are all about!
A book or series you love so much, you want everyone to find under their Christmas tree this year so they can read it and love it too?
Ahh The Unlikely Escape of Uriah Heep by H. G. Parry!! This book was pure perfection and I have a hard time imagining why anybody would dislike it for any reason. I mean, come for the literary characters brought to life (including five different versions of Mr. Darcy), stay for the amazing sibling relationship. And also for Sherlock Holmes and Charles Dickens arguing about sentimentality.
"Sentiment is foreign to me. It is grit in a sensitive instrument. I leave such things to your novels."

"Are you describing my novels as sentimental?"
I LIVE for this kind of stuff in books. I'm so overdue for a reread at this point (as I am with all the rest of my favorites) 🤩
Also, I couldn't just pick one — the Ember quartet by Sabaa Tahir is also perfection!! I recently finished the last book in the series (review coming soon, I promise) and my obsession has flared up all over again. Everybody go read it! But be careful about the content warnings, the subject matter might be triggering for some readers. (TW for first book)
The End of the Year Book Tag 🎊
Are there any books you started this year that you need to finish?
Watership Down and Much Ado About Nothing were both DNFs for me this year. I'm definitely going to return to Watership Down because it sounds like something I'd like when I'm in the right mood for it. I don't think I'll ever be in the mood for Much Ado About Nothing, but I do want to finish it sometime next year.
Do you have an autumnal book to transition into the end of the year?
Um, I think I was supposed to do this tag a bit earlier in the year… but nonetheless, the question still holds! Vincent and Theo by Deborah Heiligman gives me all the cozy cool weather vibes, and I'm really looking forward to curling up with it during my week-long winter break.
Is there a new release you're still waiting for?
Not in 2020! But I did a whole post on my anticipated 2021 releases last week. One book I'm especially looking forward to next year is A Vow So Bold and Deadly by Brigid Kemmerer. This is the last book in the Cursebreakers trilogy and ugh I can't wait to get my hands on this finale.
What are three books you want to read before the end of the year?
Crooked Kingdom by Leigh Bardugo is definitely one of my top priorities! I've been saving it until I can give it my full attention without school to distract me. But I'm sort of really scared because the reviews I've read are promising utter emotional destruction and I'm not sure if I'll be able to handle that 😅
My hold for The Captive Kingdom by Jennifer A. Nielsen recently arrived, so that's another book I'm looking forward to getting around to! I read the first three books of the original Ascendance trilogy at the start of lockdown and fell head over heels in love with this lower-YA series. I can't wait to get back into Jaron's head!!
Opposite of Always by Justin A. Reynolds was available as a freebie on my Kindle, so of course I had to snatch it up! I've heard great things about this book, and it doesn't hurt that the cover is giving me a bunch of holiday vibes 🥰
Is there a book you think could still shock you and become your favorite book of the year?
Crooked Kingdom is obviously a contender for this spot, but for the sake of variety, I'd like to give a shout-out to Where Dreams Descend by Janella Angeles! I'd love to get around to this book by the end of the year — or early 2021 at the latest — and I have sky-high expectations. After falling in love with The Phantom of the Opera earlier this year and recently discovering a new favorite with Moulin Rouge! The Musical, a reimagining of those two shows is sounding even more appealing 😍
Have you already started making reading plans for 2021?
Sort of? As in previous years, I'm not aiming to finish any set number of books in 2021 — I feel like I enjoy reading more when I don't have a deadline looming over me. But I'd love to get around to conquering my physical TBR once and for all! Also, I want to explore Christian fiction next year! For whatever reason, the genre has always intimidated me, but hopefully 2021 will change that.
I'm also looking into some reading challenges that might be interesting to participate in, so let me know in the comments if you have any recommendations!
That's it for today, everyone — thank you so much for reading 😊 I don't want to pressure anybody so late in the year, so I'll be leaving both of these tags up for grabs for anybody who's interested!
Let me know what you think about this post in the comments! What's your favorite underrated book? Most disappointing read of 2020? Chat with me!
Hope you've all been staying safe and enjoying the holiday season! ❤️