hello everyone! i'll refrain from saying welcome back because i'm the one who ghosted you guys 😭 another post, another four-month-long break, amirite? i find that april-june is the most chaotic school season for me and i do not exaggerate when i say that my brain has been FRIED these past few months. between ap exams, final projects, final exams, and one of the most traumatizing group project experiences of my life, i was just about to combust. thank goodness school is over.
i still have a bunch of summer commitments but i really really want to get back into blogging again. i say this everytime i come back from an unexplained hiatus but i've genuinely missed being here so much. today, i just want to catch you guys up on everything i've been up to recently and not-so-recently as a prelude to some (hopefully) prolific blogging this summer 🤗 so let's get started!! 
(if you're wondering why i'm suddenly typing in all lowercase: one thing i've realized from computer science this semester is that capitalization is overrated and surprisingly energy-draining. also i'm just lazy 🥲) (and i see wordpress got rid of the ultra-small text editor while i was gone. thank goodness 😭)
📚 books 📚
i finally jumped on the hype train for a good girl's guide to murder by holly jackson! and y'all were right about this one—it was even better than what i was expecting, which is saying something! pip was such an amazing character and her thing with ravi was actually the cutest thing ever. the mystery itself took me on a RIDE. i'm really excited to pick up the sequels (eventually)!
i also jumped the hype train for daisy jones & the six! i wasn't a huge fan of taylor jenkins reid's novella (evidence of the affair) but this one suited my fancy so well. the scandalous retro vibes, mixed with the domesticity of billy's relationship with camila and daisy's raw coming-of-age arc, made for a combination that i didn't know i needed. and the interview format?? 😚 the ending, in terms of how the band breaks up, was perfectly done, but the last chapter felt way too saccharine for me. i get that we needed to see the final outcome and where all the characters ended up, but it was such a huge contrast to the rest of the book that it took me out of it. otherwise, would definitely recommend! (but do check the content warnings before reading)
not here to be liked by michelle quach was so good!! everything—the rom-com vibes, the east asian rep, the conversations about racism and sexism. it's all i've ever wanted 🙌 can't recommend it enough!
the ivory key by akshaya raman was one of my most anticipated books of the year but it turned out to be a bit of a disappointment. i loved the individual characters, but where oh where was the sibling tension that i was promised?!??! i wanted crackling resentment, screaming matches, angry sibling love confessions, bitterness and ANGST. instead… all of that was just brushed aside in favor of the sweeter moments? i would still definitely recommend it for fans of adventure and indian-inspired world-building.
when you get the chance by emma lord was SO CUTE but also unexpectedly emotional?? the relationships were all so amazingly written: platonic, romantic, and familial. perfect for lovers of romance and musicals.
my brilliant friend by elena ferrante was an actual masterpiece. i had to read it for school and i was expecting a boring italian history textbook disguised as a novel, but it was 200% better than anything i could have imagined. the characters, the writing, the eponymous friendship—it was all perfectly done. it's unexpectedly violent too, and ferrante's writing captures those vibes incredibly well. lenù and lila's relationship was literal *chef's kiss*. their individual personalities, in all their flawed glory, blend together in an equally flawed but life-changing relationship that broke my heart. this is the first in a quartet, and i'm really looking forward to continuing the series!! everyone, READ IT. 
🎶 music 🎶
first of all, i was lucky enough to watch hadestown live over spring break!!! it was my first time ever watching a live broadway show with the original cast. i won't ramble on here but it was absolutely surreal and one of the best experiences of my life. the live show had such a raw, emotionally visceral quality to it that no audio will ever be able to replicate. the staging, singing, acting, lighting, everything 😭
i also started listening to the cast recordings for little women and between the lines and i am heads over heels.
you know how i used to exclusively listen to musical theater? between the time i last posted and now, i may or may not have taken a bit of a dive into other genres…
first of all, TAYLOR SWIFT??? i took the plunge into her work after an irl friend couldn't stop raving about folklore, and ahhh?? the lyricism, the melodies, the overall vibes of every album have me in LOVE. i've listened to all but her very first and i am quite obsessed with them all. i can't choose between red tv, fearless tv, lover, and speak now for my favorite album (watch me name her whole discography lol).

my fave tracks include but are definitely not limited to "this is me trying" (folklore), "long story short" (evermore), "forever winter" (red tv), "breathe" (fearless tv), "the story of us" (speak now), and "cruel summer" (lover).
in other words, you are now free to tag me in any and all ts-related book tags 👍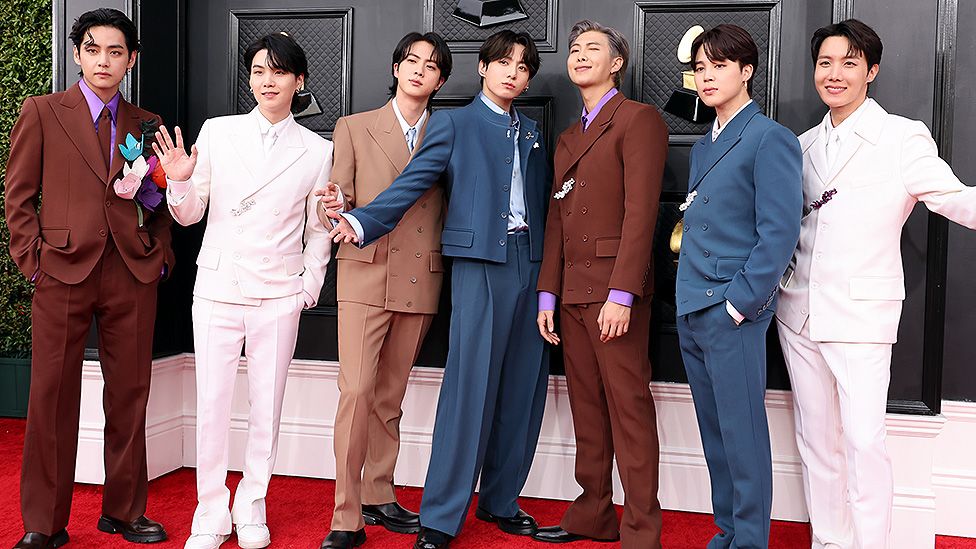 and then we have bts. can you believe that i've never listened to k-pop before? it started with wanting to learn their names after watching their grammy performance and now i'm in at the deep end of their discography. their songs are so much deeper and more meaningful than i was expecting, especially with the messages about self-love and the incorporation of their own rags-to-riches story. AND they're catchy. AND they're in korean (the vast majority of them, anyway).

for the record, my current bias is jin—his voice is the most ethereal, beautiful thing i have ever heard?? the sheer talent. how this man belts like that in the female range will forever be beyond my understanding.
my fave tracks include but again are not limited to "miss right" (skool luv affair), "butterfly" (the most beautiful moment in life, pt. 2), "moon" (map of the soul: 7), "spring day" (you never walk alone), "mikrokosmos" (map of the soul: persona), "awake" (wings), "stay" (BE), and "run bts" (proof).
let me know if you have any k-pop artists you think i should check out—i'm ready to expand my horizons!
📺 shows 📺
twenty-five, twenty-one. watch it for retro vibes, platonic relationships that will melt your heart, romance that will have you screaming crying throwing up, and depression.
business proposal. cute and sweet and good enough for a weekly happy pill, but not that good? i don't really get why people are calling it one of the best dramas ever made 😭 a lot of clichés (not necessarily a bad thing) and worth a watch if you need something mindless.
sh**ting stars. daresay better than business proposal. i again fell for a side character who got much too little screen time. it kind of dragged in the middle but overall, a cute rom-com with some heavier topics. disclaimer that the portrayal of africa as a continent is a bit… questionable. like that time the female lead said that the male lead spoke "african" 🤔 
cinderella and the four knights. this was so bad it was kind of funny. the first 2-3 episodes were fine, but then it just went downhill from there. everything was either (a) absurd, (b) nauseatingly cringeworthy, or (c) both. similar vibes to boys over flowers but worse??
18 again. more depression. second-chance romance and marriage-in-crisis always hit different.
🌻 plans for the summer 🌻
none of this is set in stone but here are some books i'd like to read during the summer! let me know if anyone is up for a buddy read.
the no-show by beth o'leary (currently reading and i am SO intrigued)
clockwork angel by cassandra clare (what's all this about jem and will and forgetting the color of someone's eyes??)
you, me, and our heartstrings by melissa see (proposed buddy read with the lovely saniya)
tokyo dreaming by emiko jean (more and more serotonin)
the silence that binds us by joanna ho (prepared for heartbreak)
i'd also like to, as i said, post a bit more (💀) here, blog-hop, and maybe schedule some posts for the fall? again, completely subject to change. but here's to hoping!
and that's it for today! let me know down in the comments how you guys have been doing and what you thought of all my ramblings! any recommendations or anything you'd like to see in future posts? talk to me please, i've missed you all 😭
thank you so much for reading and see you soon! 💖