Hello everyone, and welcome back! We are now officially in the season of fall! (she said, pretending to not have forgotten to mention this fact in her post from a few days ago) *ahem* To kick off the new season, today I'll be completing the Currently Reading Book Tag, which Emily @ Frappes and Fiction tagged me for! I love sharing my reading habits with you guys, so this sounds really fun 😆 Thank you so much for tagging me, Emily, and let's get right into it!
The Questions
How many books do you usually read at once?
I'm currently in the middle of three books, soon to be four. But I prefer reading one book at a time — I find that it helps me immerse myself in the world more. Pretty much the only reason that I pick up more than one book at a time is when I'm reading a required reading book or a book club pick or a particularly dull classic.
How do you decide when to switch between multiple reads?
I tend to just binge read the ones that I'm most interested in 😅 Then I keep myself on a tight schedule on when to finish the other books, especially if it's for school and not for pleasure.
Do you ever switch bookmarks partway through the book?
Not really? Not unless I lose the bookmark I was using, which would be a nightmare. I usually love using bookmarks. But I've been reading a lot more on my Kindle thanks to the pandemic, so bookmarks have pretty much died out of my life. Fortunately, I'm planning to catch up with my piling physical TBR in October, so I'll finally get the chance to use the bookmarks that are currently rotting in my desk.
What time of day do you read the most?
Whenever I have time, obviously. That usually tends to be in the afternoon, anywhere between 2 and 7 PM, especially now that school has started.
How long do you typically read in one session?
It depends. If life didn't get in the way, I would probably take "read more, sleep less" to a whole new level. But since life so inconsiderately decided that getting in my way would be its favorite hobby, I usually get to read for 1-2 hour long sessions. Sometimes I finish well over a quarter of the book, or even half if I'm really into it, and sometimes I barely make a dent. I'm a relatively slow reader compared to other members of the online bookish community, which is sort of sad as I used to think I was a fast reader — it's fine though 😂
Do you read hardcovers with the dust jacket off?
Er… no? Though upon further consideration, that would save me the trouble of having to stand guard over my dust jackets 24/7. Believe me, it's exhausting.
What position do you mainly use to read?
Usually sitting upright, cross-legged, or with my knees drawn up. Sometimes lying flat on my stomach or on my side with my head propped up. Basically any position that's comfortable and physically possible to achieve.
Do you take your current read with you everywhere you go?
If I know there's going to be a wait time, then definitely. And of course we can't forget a book sleeve to protect my book from outside pollution! Outside pollution can be very dangerous to a book!
How often do you update your Goodreads reading progress?
Time to expose myself.
… I don't have Goodreads.
I'm very digital-phobic when it comes to social media, and Goodreads counts, too. I'm as frustrated about that as any of you reading this.
Instead, I use the Reading List app to keep track of my books. It's definitely not as sophisticated as Goodreads in terms of stats and reading challenges and whatnot, but it's hands-down the best app I've used in all my time searching for an organized, practical reading tracker. This app allows you to track your progress in the book(s) you're reading, add books to your TBR, keep track of the books you've finished, create lists to organize your library, and add star ratings and notes to your books. Half stars are a thing here, thank you for asking.
And get this: it's completely free, and there are no ads.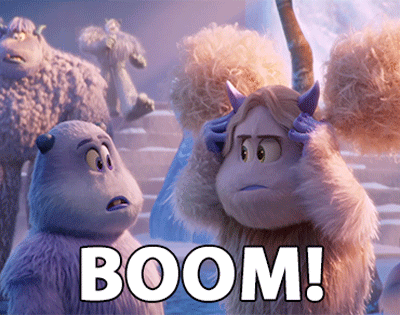 But to answer the actual question: I update my reading progress every time one of my reading sessions ends, or whenever I need to put down the book I'm in the middle of.
I Tag…
Nina @ Literary Malarkey
Prutha @ The Confessions of A Music and Book Addict
Nefeli @ BiblioNebula
Erin @ Reading On A Star
Beks @ The Little Fiction Fox
As usual, no pressure if you're not interested in doing the tag!
That's it for today, bookworms! How about you? Do you prefer reading several books at once or one at a time? Do you consider yourself a fast or slow reader? Am I alone in not using Goodreads? Chat with me in the comments!
Have a beautiful day, everybody!