Hello hello hello everyone!! Happy December! Contrary to all appearances, I have not, in fact, fallen off the face of the earth! Life has been a whirlwind these past two months, but I think everything's settling into place. Emphasis on I think.
But I've been productive in the meantime! I've officially jumped on the Toujours bandwagon, and even *gasp* adopted a color scheme! Who knew, maybe graphic design is still an open option for me.
That was sarcasm, by the way.
Anyway, I'm here today to wrap up October and November! Can you believe that we've already reached the last month of this mess of a year? It seems like only yesterday that I attended our church's New Year's Eve service… which is ironic as I haven't been inside a church building in close to nine months. 😶
Since this post is going to cover two months, it's going to be a bit longer and more rambly than my usual wrap-ups — but you guys should already be used to my over-long posts at this point 😅 So without further ado, let's get started!
What I Read
I'm honestly surprised that I got through any books at all these past few weeks?? Like I said, life has been a bit of a whirlwind.
Skyhunter, by Marie Lu. Marie Lu does it again! This time, she's back with an amazing YA sci-fi/dystopia that tells the story of Mara, the last free nation standing, and its fight against the Karensan Federation. With strong themes of loyalty and hope, a bit of romance sprinkled in, and character relationships that destroyed me with their brilliance, there's something in here for everyone. ★ ★ ★ ★
Soothsayer, by Kathryn Amurra. A lovely historical romance set in Ancient Rome! Although I had some trouble getting into the story during the first half, the second half quickly made up for it with the captivating development of the main characters and their swoon-worthy relationship! ★ ★ ★ ★
Set My Heart to Five, by Simon Stephenson. Robots gaining sentience remains my ultimate Achilles' heel when it comes to book tropes, so my expectations were high going into this book — and it (mostly) delivered. Jared, our narrator, was hilarious and irreverent, a nice offset to the emotional storyline. But I didn't particularly like how it handled suicide and religion, and it generally wasn't all that memorable. Sorry? ★ ★ ★ ½ (TW: prejudice, suicide, depression, nuclear attacks (mentioned), disappearance of a loved one)
Beach Read, by Emily Henry. I loved the romance in this one, as well as the more somber discussions of writer's block, child abuse, and growing up. (I literally sobbed through the entirety of the last few chapters.) But I was not expecting this level of explicit content. I actually had to skim a few intense scenes, and I'm the type that thinks skimming is a crime 😶😳 So… balancing it all out, a solid 3.5 stars? ★ ★ ★ ½ (TW)
Six of Crows, by Leigh Bardugo. GUYS I FINALLY READ IT AND AHHHHH I think I have just witnessed perfection 🤩 This was immaculately plotted with some seriously bewildering plot twists, a fantastically twisted atmosphere, and a perfect balance of character and storyline. And the characters — oh my goshhhhh — are some of the best fictional things to happen to me this year 😍 Review possibly (probably) to come! ★ ★ ★ ★ ★ (TW)
Rent a Boyfriend, by Gloria Chao. Aka one of my most anticipated 2020 releases!!! This was a lovely book that's so much more than just a fake-dating romance — there are some serious discussions about toxic Asian-American communities and unhealthy family relationships. The romance was ADORABLE, with A+ banter and chemistry, as well as a third-act breakup that doesn't happen within the last 10% of the book. I'd pitch this one as To All the Boys I've Loved Before with darker undertones. Lauren wrote an amazing review of this one, complete with content warnings, so go check it out! ★ ★ ★ ★ ½
Stamped: Racism, Antiracism, and You, by Jason Reynolds & Ibram X. Kendi. I don't even know why I dragged out this book for as long as I did, because it was so. good!! This was a great, comprehensive look at racist ideas through the ages and I learned so much from it. Reynolds's writing style kept me engaged, not to mention kept me from delving into a full-on existential crisis over the hopelessness of humanity. This not-history history book is a perfect choice for all readers looking to educate themselves — both young and old! ★ ★ ★ ★ ½ (TW: use of the n-word, racism & prejudice, lynching, murder)
Our Twisted Hero, by Yi Munyol & Kevin O'Rourke (translator). I had to read this for school, and I am ridiculously happy that our curriculum is including texts from a variety of cultures. This one is by an acclaimed Korean author and is an allegory set in a classroom with plenty of political implications — I like to think of it as South Korea's Animal Farm, though you shouldn't let the comparison deter you if you hate Orwell. It's a very unsettling and fascinating story that makes for great discussion. I had a bunch of conversations with my mom about what was happening in Korea when Yi published this book, which made it an even more special experience for me. ★ ★ ★ ★ (TW: bullying, corporal punishment (beating))
I also DNFed The Vanishing Half by Brit Bennett at 70% halfway through October. I still feel a bit guilty about that, but oh well. I had been enjoying myself, but then I'd gotten myself stuck at the same place for a month, and stretching myself thin to finish the one book just didn't seem worth it to me. Let me know if I should change my mind! (TW)
Other Random Things
Starry. Hey, remember that time I wrote an entire book rec list as an ode to my love for this musical about the Van Gogh brothers? It's okay if you don't, as I'm just going to continue to scream about it anyway — because Starry is PERFECTION and I am taking no arguments there. It's everything I ever wanted in a historical musical. Or a musical, period 😍😍😍 The creators also released a deluxe album a few days ago and ahhhhhhhhhhhh. The bonus tracks are all amazing, but the demo of "Take On the World Together" and the original version of "Something After All" just… took hold of my heart and haven't let go since 🥺 (TW: suicide, depression)
Moulin Rouge! The Musical. I'd been hearing so many things about this musical, and Aaron Tveit being the (one and only) nominee for Best Actor for the Tonys this year for his role as Christian finally convinced me to listen to this album. And oh boy. I'm low-key obsessed with every single one of the tracks, which are all absolute BOPS, and I'm high-key obsessed with Aaron's voice — how on earth does he hit all those crazy high notes?!?! I actually didn't know going in that this was a jukebox musical, and it took very obvious variations of "Shut Up and Dance," "Raise a Glass," "Firework," and "Single Ladies" before I finally realized that this wasn't an original score. Now you all know the true extent of my cluelessness about pop music 😅😂 (TW: consumption, suicidal ideation, death, abusive relationship)
The 74th Tony nominations. That's right, the Tony nominations are in!! And… they're sort of disastrous, at least for the musicals. 2020 was the first year I got to be a "real" theatre fan, so it's rather sad to see what a mess this pandemic has made out of Broadway's most esteemed award show. As I mentioned, Aaron Tveit is somehow the only nominee for Best Leading Actor? (He totally deserves it though.) And The Lightning Thief: The Percy Jackson Musical got COMPLETELY SNUBBED?! Not a single nomination, despite it being one of the very few musicals eligible this year! Not even a nomination for Best Original Score, despite the fact that it was the only musical eligible with an original score! The Tonys just really hate teen musicals, don't they (flashbacks to last year's Be More Chill debacle) 😤
Here's my "Currently Obsessed" Spotify playlist for those of you who love musicals as much as I do. I'll try to keep it updated so that you can all stalk my latest discoveries 😂
Blogging Highlights!
As per usual, you all wrote some amazing posts these past two months. Unfortunately, I wasn't able to include all of them here, but you are all amazing and don't let anybody say otherwise 💜
Next Month's TBR
I already have a bunch of tests scheduled in December, so I don't think I'll be able to get much reading done during the first half of the month?? But I'm planning to do basically nothing but read during winter break 😆🙃
Instant Karma, by Marissa Meyer. Marissa Meyer's newest release got a lot of buzz when it released in early November, and I'm so happy to finally get around to reading it!! Though I'm a bit nervous after reading quite a few mixed reviews. We'll see, I guess.
Crooked Kingdom, by Leigh Bardugo. Ahhhhhhhhhh. Everybody seems to agree that this one is even better than Six of Crows?!?!?! And I'm also pretty sure something bad happens to one of my damaged marshmallows?!?!?! Helppppppp
Daughter of the Reich, by Louise Fein. I placed this book on hold in… July… and I've been putting it off ever since… *hides* This month is my chance to redeem myself — and the premise sounds genuinely interesting! I'm anticipating a difficult but touching read set in Nazi Germany.
Vincent and Theo: The Van Gogh Brothers, by Deborah Heiligman. You know that Abby is properly obsessed with something when she starts reading nonfiction for the fun of it. I gave up a chance to read The Invisible Life of Addie LaRue to get this book instead, which really tells you all you need to know.
Percy Jackson and the Olympians, Book I-III, by Rick Riordan. I've been putting off continuing this series for years now, and the urging of my fellow book bloggers has finally pushed me off the edge. I'm so excited to see what all the hype is about 😃
Verse of the Month
If you didn't know, this past Sunday marked the beginning of Advent, the season leading up to Christmas and the birth of Christ! So I'll leave you today with a Bible passage to reflect on the greatest Gift in the history of gifts: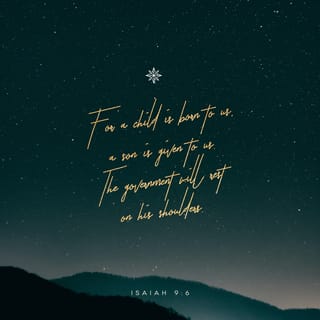 For to us a child is born, to us a son is given, and the government will be on his shoulders. And he will be called Wonderful Counselor, Mighty God, Everlasting Father, Prince of Peace. Of the greatness of his government and peace there will be no end. He will reign on David's throne and over his kingdom, establishing and upholding it with justice and righteousness from that time on and forever. The zeal of the LORD Almighty will accomplish this.

Isaiah 9:6-7 (NIV)
Thank you for sticking around to yet another absurdly long post — I hope you enjoyed!! If everything goes to plan, this blog will be a bit more active in December with not as many unexplained disappearances as this month. I've planned a few end-of-year posts, and I may or may not attempt to create an original Starry book tag?!?? Let me know in the comments if you'd be interested if I do decide to go through with the idea!!
Also: I promise I haven't forgotten about all the tags you wonderful people have tagged me for!! I'm sorry guys, I really have no excuse at this point 😂😅 I'm not going to guarantee that I'll have most of them up by the end of the year, but… I'll try.
Thanks again everyone, and I hope you all have a beautiful day/night/afternoon ahead! Wishing you all a wonderful December ❤️